Our Team
Here at Beyer Psychology Group we have an excellent and experienced Team of Mental Health Professionals with combined experiences of over 50 years including a diversity of training and skills applying to a wide range of Mental Health Disorders.
William Beyer and the Team at Beyer Psychology Group understand the importance of family first, community involvement, and the impact that these things can have on others lives.
---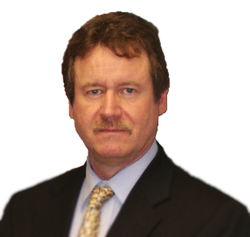 William Beyer LSPE-HSP, LPC-MHSP
(731) 660-2850 ext 100
Objective
Will Beyer is a Licensed Senior Psychological Examiner-Health Service Provider and Licensed Professional Counselor in practice since 1992. He has provided psychological services (Psychological Evaluations, Psychoeducational Evaluations, Staff Development Training, and Psychotherapy since 1992. He has provided psychological evaluations for organizations including the Tennessee Dept. of Children's Services, Tennessee Juvenile Court System, numerous residential treatment facilities, school districts, and individual families. Will has authored many publications including: "Born To Be Wild, ADHD, Alcoholism & Addiction". He has built his practice around treating Axis I disorders in Children and Adolescents, especially Attention Deficit Hyperactivity Disorder, Oppositional Defiant Disorder, Depressive Disorders, Anxiety Disorders, and Learning Disabilities. Will has been designated an "Expert Witness" by judges throughout West Tennessee. He has provided Crisis Intervention Services for Jackson-Madison County Schools for over 28 years. He is a frequent speaker/trainer for professional groups throughout the country.
Education / Certifications
University of Kentucky 1973-74 Psychology Major
Bachelor's in Psychology and Education - David Lipscomb University
Master's (plus 45) in Counseling and Psychology - University of Memphis
Licensure: Licensed Senior Psychological Examiner - Health Service Provider - 1992
Licensed Professional Counselor - Mental Health Service Provider - 1993
Licensed School Counselor - (7-12): Licensed Type: Advanced Professional: Areas of Endorsement: Advanced Pupil Personnel Services, Psychology, Sociology
---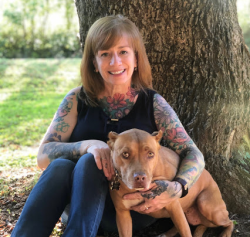 Nancy R. Plunk, LPC-MHSP, CCTP
(731) 697-7185
Objective
Nancy earned her Master of Arts in Forensic Psychology from Argosy University/Washington D.C. in 2006. She earned her Bachelor of Arts in Social Work from The University of Memphis in 1996. She has been providing counseling services since 1996. Nancy is a Licensed Professional Counselor with a Mental Health Service Provider designation. Nancy has extensive training in Eye Movement Desensitization and Reprocessing, EMDR. Her EMDR training includes EMDR I & II, Grief and Moral Injury, and DeTur Model for Addictions. Nancy has been a private practice counselor in Jackson, TN since 2012. She also has 12 years' experience working with troubled youth in a residential treatment setting, 4 years' experience working as an adjunct professor for The University of Phoenix and 3 years' experience working as a crisis counselor. Nancy uses an eclectic approach to counseling, pulling from multiple counseling theories to meet the client where they are in life. She feels her purpose in life is to help others and her passion is to do so. Nancy specializes in treating Mood Disorders and Anxiety Disorder and especially trauma related issues. She treats children ages 10 and above, adolescents and adults. At times, Nancy utilizes Animal Assisted Therapy in her practice to add a source of comfort to clients who express a desire for such assistance. "Birdie" has been assisting Nancy in her private practice since 2014.
Education / Certifications / Specialized Training
Licensed Professional Counselor

Mental Health Service Provider

MA Forensic Counseling - Argosy University, Washington D.C. -2006

BA Social Work - University of Memphis - 1996

Adjunct Professor in Psychology for The University of Phoenix 2006-2010

EMDR I and II

EMDR for Grief and Moral Injury

EMDR DeTur Model for Addictions

Animal Assisted Therapy

Certification in Mindfulness

Board approved LPC/MHSP Supervisor
---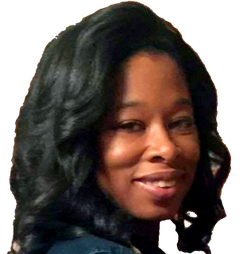 Kia Richard, LPC-MHSP
(731) 660-2850 ext 103
Objective
Kia comes to the Beyer Psychology Group with 9+ years of multi-faceted clinical experiences, including crisis counseling, individual, family and group counseling. She has worked with children, adolescents, and families in a variety of settings to include working with adolescent males and females placed in residential settings. She has worked as a crisis counselor for Youth Villages, and as an in-home foster care counselor for Mountain Circle Family Services. She has conducted psycho-educational therapy groups and parenting classes; as well as, worked with early childhood behavioral issues. Kia considers herself to be ethically responsible, goal-oriented and a results-driven person who is compassionate about helping others. She utilizes an integrated counseling approach which varies from Cognitive Behavioral Therapy, to Motivational Interviewing, Reality Therapy, Family Systems approaches, and Narrative Therapy. Kia is a Licensed Professional Counselor with a Mental Health Service Provider designation. Kia enjoys working with people and believes her strongest skill set is working with youth and families
.
Education / Certifications
Licensed Professional Counselor-Mental Health Service Provider​
Masters in Counseling Freed-Hardeman University
Bachelors in Psychology
Trained in Trauma-Informed Care
Crisis intervention/prevention Training
Multicultural Competence
---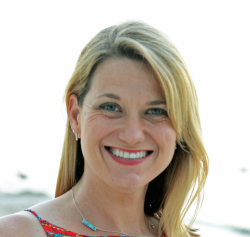 Cathy Jordan
(731) 660-2850 ext 102
Objective
Cathy completed her Master's in Counseling from Eastern Illinois University in 2003. Cathy has been in private practice, serving West Tennessee since 2009. Her approach to counseling is to utilize training and experience to meet the client where they are in their life's journey and to help them be the very best version of their authentic selves. Cathy does not consider it her job to "change" an individual, rather help them identify and process areas in their life that they feel need improvement, whether it be communication, anxiety/depression, parenting, social skills, coping skills, self-esteem, or any other issue and begin the therapeutic process. Sometimes the therapeutic process involves venturing into the past and other times focus is on the here and now. Clients often need a place to vent their troubles and worries and others need an opportunity to brainstorm with an objective party about how to resolve a specific issue. Whatever role in her clients' lives, it is her ultimate goal to be a source of support, acceptance, validation and comfort to her clients
.
Education / Certifications
ADHD
Cognitive Behavior Therapy
Obesessive Compulsive Disorder
Postpartum Depression ("Baby Blues")
Stress and Relaxation Techniques
Sexuality and Gender
---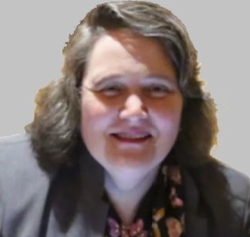 Cinda Gee, NCC, LPC/MHSP
(731) 660-2850 ext 104
Objective
Chief Master Sergeant (Ret) Cinda Gee, LPC/MHSP is a veteran who served the United States Air Force in an aircraft technology field for over 23 years. During and after her service, Cinda gained substantial training and experience in leadership, management, and business. During her service Cinda obtained her an Associate's Degree in Avionics Systems Technology. Upon retirement she completed a Bachelor's degree in Psychology and a Master's degree in Professional Counseling at Freed-Hardeman University in Henderson, TN. After graduating, Cinda served for 12 years as therapist and clinical program manager for WRAP working with victims of domestic and sexual violence. Since then, Cinda has offered psychotherapy services privately and as a subcontracted therapist. For over 14 years, Cinda has experience and a passion for working with adults who have PTSD and C-PTSD, including adult survivors of childhood abuse and adult violence, veterans, first responders, medical personnel, life-threatening illness, and religious trauma. Cinda is also experienced working with adults who are struggling with other challenges including dissociation/DID, narcissism, Adult ADHD, High Functioning Autism, OCD, Bipolar disorder, borderline personality disorder, anger, profound grief, divorce, family issues, depression, anxiety, job issues and other life challenges. Cinda is trained in and seamlessly integrates a variety of therapeutic approaches. As a survivor of severe childhood abuse herself, Cinda believes healing is very possible and available and she hopes that you reach out to her or someone for help.
.
Education / Certifications / Specialized Training
Licensed Professional Counselor
Mental Health Service Provider
Nationally Certified Counselor
MS - Professional Counseling, Freed-Hardeman University, Henderson, TN - 2008
BS - Psychology - Freed-Hardeman University, Henderson, TN – 2006
AS – Avionics Systems Technology - 1991
Board Approved LPC/MHSP Supervisor
Eye-Movement Desensitization and Reprocessing (EMDR)
Emotional Freedom Technique (EFT)
Rapid Resolution Therapy (RRT)
Cognitive-Behavioral Therapy (CBT)
Psychodynamic Therapy